Let us be your Resource in Property Management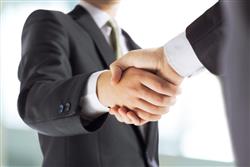 Complete the form to the right. To refer a rental owner to HomeRiver Group™ Tampa please review the following and submit information requested. We will contact the owner within a few business hours.
At HomeRiver Group™ Tampa we specialize exclusively in property management and we have designed our Agent Referral program to give the same level of care and attention that you would give to your clients. We focus on having a full service property management solution that takes care of the property start to finish. This means that when you start working with your client again, the home will be as good or better than when you left it.
You, the referring agent will receive a referral fee no higher than 25% of one month's rent when HomeRiver Group™ Tampa both locates a tenant and manages the property -or- the referring agent will receive a referral fee of 10% of one month's rent for a property that HomeRiver Group™ Tampa just locates a tenant and the owner self manages. Please note: Owner checks are cut on the 10th of each month (unless a Saturday, Sunday or Holiday). Referral fee checks are cut within a few days of owner checks.
If the Owner negotiates a reduced commission lower than the HomeRiver Group™ Tampa traditional commission, the referral fee will be lowered by that exact amount (i.e. if the monthly fee is reduced from 10% to 9.5% the referral fee will be reduced .5%% for 11 months or 5.5%).